Company management of Polimex Energetyka Sp. z o.o.
Management Board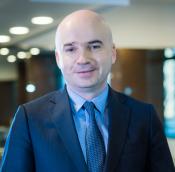 Przemysław Janiszewski
President of the Board Polimex Energetyka Sp. z o.o.
Przemysław Janiszewski is a graduate of the AGH University of Science and Technology in Krakow. He also graduated from the Master of Business Administration at the Kozminski University in Warsaw, as well as the International Institute for Management Development in Switzerland.
Mr. Janiszewski is a manager with many years of experience in the construction industry the country and abroad. Prior to joining the Management Board, Polimex-Mostostal held key manager positions at Skanska S.A. successfully leading and supervising strategic company projects in Poland and abroad.
Most recently, he was the Director of the Railway Area at Skanska S.A. and dealt with the development of a new area of the company's operations in Slovakia and Poland.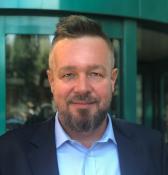 Wojciech Demediuk
Vice-President of the Board Polimex Energetyka Sp. z o.o.
Wojciech Demediuk is a graduate of the Lublin University of Technology, where he obtained a master's degree in engineering at the Faculty of Electrical Engineering.
Wojciech Demediuk is an experienced senior manager. Over the past several years, he successfully managed key areas of business and IT in one of the largest companies in Poland - Orange Polska SA.
He is a specialist in the transformation of large business and IT areas, in defining and implementing strategies,  change management, outsourcing and program management.
He has many years of experience in negotiating large contracts.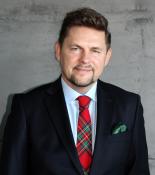 Janusz Fromm
Vice-President of the Board Polimex Energetyka Sp. z o.o.
Janusz Fromm is a graduate of the Silesian University of Technology in Gliwice, the Faculty of Mechanics and Energy in the Institute of Power Engineering and Power Machines, as well as a graduate of the Faculty of Architecture and of Postgraduate Teacher Training Studies. He also has a diploma in Management and Computer Science, an MBA from the Wrocław University of Economics, and a postgraduate diploma in "Psychology in Business" from the Wrocław School of Banking.
Janusz Fromm is an excellent manager with over 20 years of experience in the management of enterprises with a sharp focus on dynamic development or requiring restructuring, optimization or change.
Before joining Polimex Mostostal Capital Group Mr Fromm held the position of a strategy and development director at Mostostal Zabrze S.A.
Mr Fromm's former professional experience includes top management roles, among them the position of a general director/CEO at Renevis Inżynieria Środowiska Sp. z o.o. – EdF Group,  managing director/CEO at Energoash Sp. z o.o., director of strategy and development of foreign markets at Impel S.A., director of marketing and development and a board member at the Chemical Machinery Plant CHEMET S.A. and marketing manager and a representative of the general marketing director at the Boiler Manufacturing Plant RAFAKO S.A.