Company management of Polimex Energetyka Sp. z o.o.
Management Board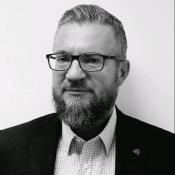 Mariusz Kowolik
President of the Board Polimex Energetyka Sp. z o.o.
Mr Mariusz Kowolik is a graduate of the Mechanical Secondary School, the Silesian University of Technology in Gliwice, Faculty of Mechanical and Power Engineering and George Washington University - School of Business.
Mr Kowolik is an experienced engineer who has held senior managerial positions in the power sector and who has been tied with this industry since the beginning of his professional career. Before joining Polimex Mostostal Capital Group he worked for the major Polish energy companies.
For a number of years the career of Mr Kowolik was linked to Energomontaż-Południe S.A. where he implemented numerous construction and modernization investments in the capacity of a manager. His achievements include projects for the power plants in Laziska, Halemba, Siersza and Łagisza, for the CHP plants in Katowice, Wrocław, Siechnica, Opole, Zofiówka, Moszczenica, Pniówek and Tychy, as well as projects for Mittal Steel Poland, the paper mill Mondi Świecie and the brewery Namysłów.
Mr Kowolik has expertise in managing projects in international energy companies, such as Vattenfall Distribution Poland S.A. where he worked as a Senior Investment Project Manager.
He also held a position of a Technical Director at the Stalowa Wola CHP Plant, as well as the Senior Engineer and the Head of Equipment and Installation Department at TAURON Wytwarzanie S.A.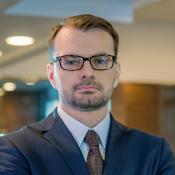 Maciej Korniluk
Vice President of the Management Board of Polimex Energetyka Sp. z o.o.
Maciej Korniluk is a graduate of SGH Warsaw School of Economics with a specialization in finance and banking. He holds a Polish licence of a statutory auditor. Between February 2015 and January 2018 he worked in the Department of Mergers and Acquisitions in PGE Polska Grupa Energetyczna S.A. where he also held a position of the Deputy Director of that Department.
In PGE he was involved, inter alia, in the process of the recapitalization of Polska Grupa Gornicza S.A. and Polimex Mostostal S.A., as well as in the acquisition of the EDF assets in Poland. Between February 2017 and January 2018 he served as the Chairman of the Advisory Team for the Development Plan of Polimex Mostostal and as a member of the Polimex Mostostal Investors Committee. Between October 2008 and January 2015 he worked in the Audit Department in PwC, where he held a managerial position from 2011 onwards. In the years 2012-2014 he was delegated to the PwC office in Houston. Between 2004-2008 he worked in the Audit Department in Roedl&Partner in Poland.