Company management of Naftoremont-Naftobudowa Sp. z o.o.
Management Board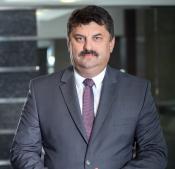 Mirosław Miśkiewicz
President of the Management Board of Naftoremont-Naftobudowa Sp. z o.o.
Mirosław Miśkiewicz is a graduate of the Rzeszów University of Technology with a specialization in construction and maintenance of bridges.  He also has a diploma of Master of Business Administration from Kozminski University in Warsaw. He holds a Level B Project Management Certificate from the International Project Management Association (IPMA). He is also a member and a Certification Assessor of IPMA Poland.
Mr Miśkiewicz is an experienced manager, an academic lecturer and an expert in the field of project-oriented management of organizations.
His professional career started in PPH Transsystem S.A. in Łańcut where he held a position of a Project Manager before being promoted to Director of Sales and Project Implementation. In these roles he supervised the technological lines projects for the automotive industry for such brands as VW, Skoda, Audi, Opel and BMW and for the power sector for such clients as Rafako, ThyssenKrupp or Sandvik Mining and Construction.
Between 2012-2018, prior to joining the Management Board of Naftoremont-Naftobudowa Sp. z o.o., he served as the President of the Management Board and the Executive Director in "Chemorozruch" Sp. z o.o., a renovation and modernization company with the registered office in Oświęcim.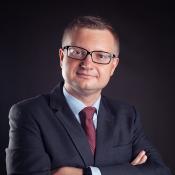 Przemysław Olton
Member of the Management Board of Naftoremont-Naftobudowa Sp. z o.o.
Przemysław Olton graduated from the Warsaw University of Technology, Faculty of Civil Engineering and the School of Management and Law. He also obtained postgraduate diplomas in management from Warsaw University and in social psychology from SWPS University, as well as participated in numerous trainings and courses in Poland, France and Spain.
Mr Olton has almost 20 years of professional experience in construction holding senior managerial positions both in listed companies and in international engineering companies.
Prior to joining Polimex Mostostal Capital Group Mr Olton managed the implementation of various projects in the capacity of a Contract Manager, as well as Area Manager, with a contract portfolio including undertakings worth up to several hundred million zlotys. He actively participated in the restructuring of enterprises and managed commercial departments of companies both in Poland and Spain, among others Karmar S.A. (Bouygues Group), Skanska S.A., Awbud S.A. and Budimex S.A. (including PNI Sp. z o.o. and Ferrovial Agroman).
Mr Olton specializes in managing project, business restructuring and streamlining, developing strategies and implementing financial control.