Company management of Naftoremont-Naftobudowa Sp. z o.o.
Management Board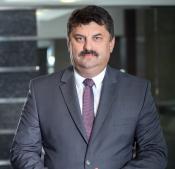 Mirosław Miśkiewicz
President of the Board of Naftoremont-Naftobudowa Sp. z o.o.
Mirosław Miśkiewicz is a graduate of the Rzeszów University of Technology with the specialization Construction and Maintenance of Bridges. He also completed Master of Business Administration at the Leon Koźmiński University in Warsaw. He has the Project Manager Certificate of the International Project Management Association Level B, he is a member and Assessor of the Certification of the Project Management Poland Association.
Mr. Miśkiewicz is an experienced manager, academic lecturer and expert in the field of project management and company design orientation.
He started his professional career at PPH Transsystem S.A. Łańcut, first as Project Manager and later as a Director of Sales and Project Implementation, he supervised projects throughout Europe for technological lines for the automotive industry in plants of such brands as VW, Skoda, Audi, Opel, BMW and for the energy industry, among others for Rafako, ThyssenKrupp and Sandvik Mining and Construction.
Before joining the Management Board of Naftoremont-Naftobudowa Sp. z o .o he was the President of the Board and General Director of Przedsiębiorstwo Remontów i Modernizacji "Chemorozruch" Sp. z o .o. in Oświęcim between 2012 and April 2018.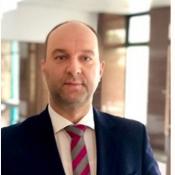 Maciej Walczak
Vice President of the Board of Naftoremont-Naftobudowa Sp. z o.o.
Maciej Walczak is a graduate of the Koszalin University of Technology, Faculty of Economics specializing in Finance and Accounting. He also completed post-graduate studies at the Warsaw School of Economics at the Department of Management Accounting, specializing in Management Accounting and Controlling. He improved his skills and competences in the field of project management during the management program of The George Washington University.
Mr. Maciej Walczak is an excellent manager and financier associated with the Capital Group of Polimex Mostostal from July 1, 2017. In his professional career he has carried out many projects mainly in the area of ​​controlling and process optimization in the telecommunications and banking sector. Before joining the Naftoremont-Naftobudowa team, he held key manager positions in the Telekomunikacja Polska Group, followed by Orange.
Earlier, at BRE Bank, he was responsible for financial control of the COO area, process modeling and their cost effectiveness as well as portfolio of investment projects. At PKO BP, he supervised the controlling area in the IT & Operations Division, coordinated the portfolio of projects as a PMO, as well as managed contracts, suppliers and implementation of IT purchases.